[EN] Welcome to RcmdrPlugin.UCA project!
Some extension to Rcmdr (R Commander) to teach statistics in a first university course made by R-UCA project and used at University of Cadiz (UCA). This customization includes: test for randomness, confidence interval and test for sigma for one normal sample and predictions using active model.
All the customizations provides by this package will be propose to be part of the Rcmdr package. All the customization included in the Rcmdr package will be dropped from here.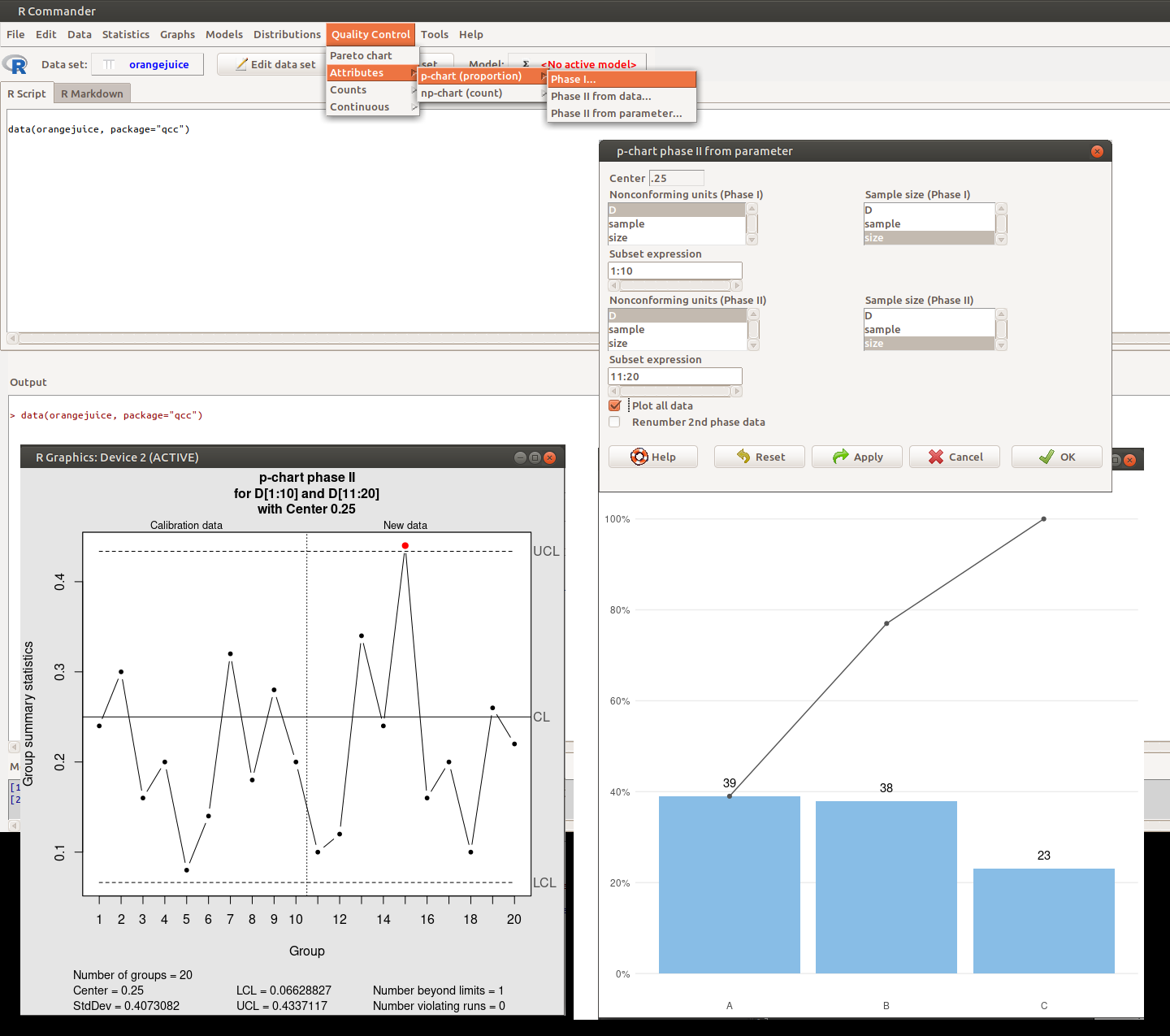 More information in r-forge project summary page or in project page.
[ES] ¡Bienvenido al proyecto RcmdrPlugin.UCA!
Algunas extensiones a Rcmdr (R Commander) para la enseñanza de un primer curso universitario en estadística hechas por el proyecto R-UCA y usadas en la Universidad de Cádiz (UCA). Estas extensiones incluyen: test de aleatoriedad, intervalo de confianza y test de hipótesis para sigma en una población normal y realización de predicciones usando el modelo activo.
Todas las adaptaciones serán propuestas para su incorporación a Rcmdr. Las adaptaciones que se incorporen al paquete Rcmdr se suprimirán de este paquete.
Más información en la página r-forge resumen del proyecto o en la página del proyecto.